Huaihai Middle Road – Luxury Brands and more
Located in the heart of Shanghai, Huaihai Middle Road is one of the most prosperous commercial streets in Shanghai. Huaihai Middle Road is to Nanjing Road what Pudong is to the Bund, it's Shanghai's modern front featuring modern malls, big name brands and sits at the cutting edge of culture, style, and fashion.
That's not to say that the road has no history, actually, it has, and was very much an integral part of the French Concession and became a popular commercial street.
Huaihai Road has a very special feel to it, the mix of French architecture blending with the modern creates a very elegant, cultured, and prosperous feel. Whether for those reasons or others, it's one of the most popular shopping areas in Shanghai and the first choice destination for the affluent trendsetting and young local Chinese.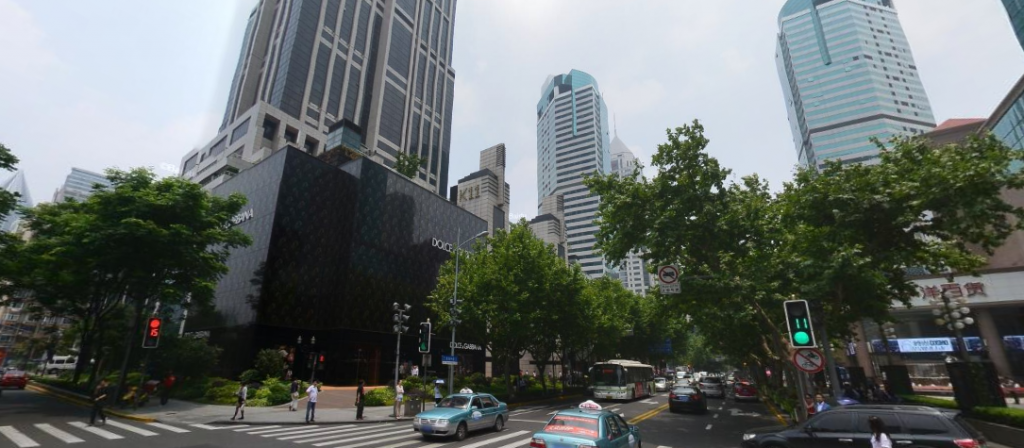 Major shopping malls along Huaihai Road include iapm, Parkson Department Store, Lippo Plaza, Shui On Plaza, Central Plaza, Shanghai Square, Shanghai Times Square, Hong Kong Plaza, and K11 Art Mall.
You can find a number of luxury brands here, most with flagship stores which include Gucci flagship store, Prada and Miu Miu flagship store, Dolce & Gabbana flagship store, Valentino flagship store, Versace and Hugo Boss flagship store.
Other flagship stores include Uniqlo, Nike brand experience store, Adidas, Under Armor, Line Friends, Gentle Monster, Dunhill, Vacheron Constantin. Huangpi South section has Tiffany & Co., Cartier, Coach, Hermes and China's only Victoria's Secret flagship store.
Another tip about Huaihai Middle Road, it's long. So plan your shopping, or at least put some super comfortable shoes on!
The eastern section
(Xizang South Road – Chongqing South Road) here you will find Hong Kong Plaza, K11, Lippo Plaza and the Shanghai Times Square. The world's largest international serviced apartment, ASCOTT, stands here.
The middle section
(Shaanxi South Road – Chongqing South Road) a prime shopping and commercial area. Along this section you will find many stand-alone brand name stores and malls, some of those include Parksons, iapm mall, Shanghai First Department Store, Uni QLO, Prada, Miu Miu, Sony Style store, MUJI, Nike, Under Armor, Adidas, H&M. You can also find the historical Cathay Theatre here.
The southern section
Technically there isn't a southern section but the shopping and attractions branch off from Huaihai Middle Road at Huangpi Station along Madang Road and lead you down to Xintiandi. In this very affluent area you'll find many luxury brand name stores.
The western cultural residential area
(Changshu Road to Huashan Road) high-end residential area and some of Shanghai's famous cultural landscape including the national heritage conservation units, Site of First Communist Party National Congress, Former Residence of Songqingling, Communist Youth League Memorial Hall and Former Residence of Sun Yat Sen and so on along the road. West of Changshu Road, is one of Shanghai's most exclusive residential areas featuring garden villas and luxury homes. It's also home to many consulates and the Shanghai Library.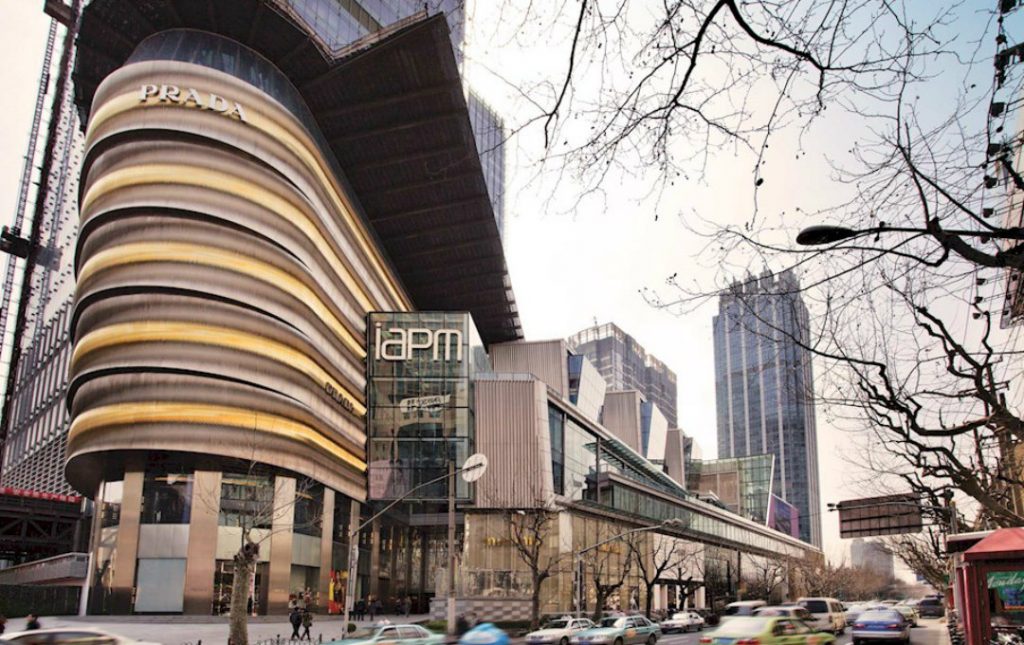 Getting There
Metro
Take Metro Line 1 and get off at Huangpi Road S. metro station OR Shaanxi Road S. metro
Address
Huaihai Middle Road (Huáihǎi Zhōng Lù, 淮海中路)
Map