Tian Zi Fang Shopping Street
Shanghai has been praised as of the Paris of the East, if you are in Shanghai and want to understand the true style of city, then you must visit Tian Zi Fang.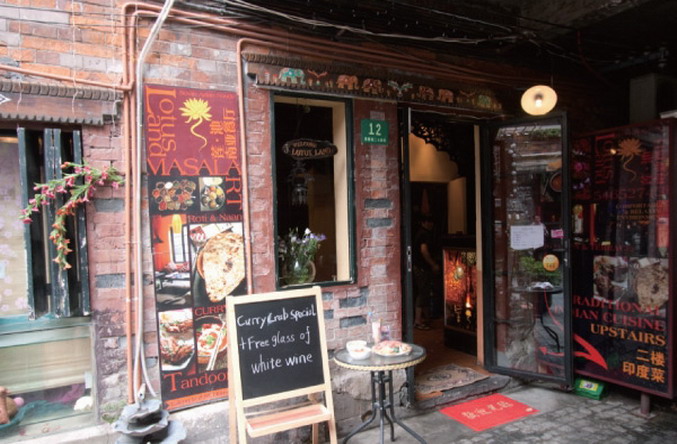 Tian Zi Fang is a small, but exquisite, shopping street located between Tai Kang Road and Jianguo Road. Here you can peruse a series of specialty shops featuring clothing, Tibetan jewelry, pottery, painting , which mostly are manual made. Tian Zi Fang, is like a section of narrow lanes and alleys through the entire century, revealing a different kind of prosperity.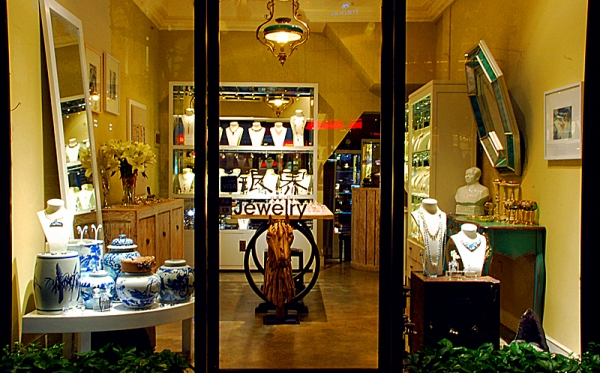 Three shops to check out are:
1.  Noble Family Cheongsam Shop
This shop  is very famous in Shanghai, shop style is nostalgic, coupled with improved cheongsam, very popular among  foreigners. Fabrics are mostly imported and designed by independent designers, and then sent to a boutique traditional costume workshop,  sewn and embroidered by hand. In this case, the style of clothes are very unique .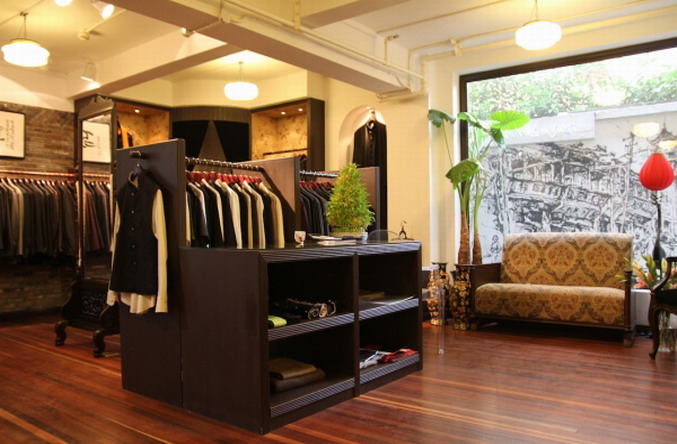 2. a Shanghai
You can not only find ceramic figurine here, but also clothing, books, original music and many other single product including lovely dolls.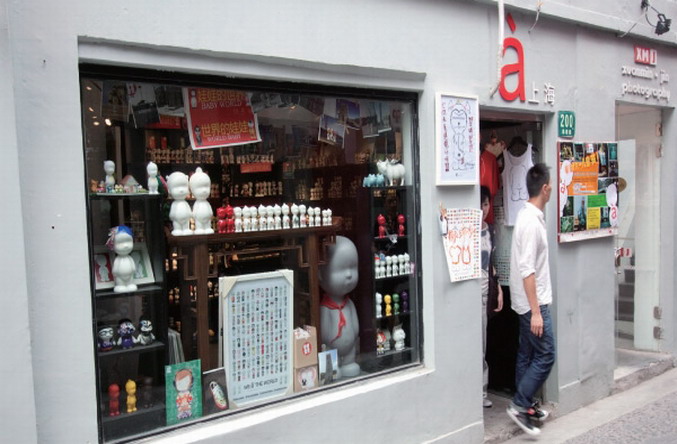 3. Jincheng
It' a scarves store. There are many colorful and various texture silk scarf,  hanging in the shop. Once entering the shop, felt the softness blowing the breath of the heart, hardly put it down, reluctant to leave.
What can you get there: jewelry, fashion clothes,  skill scarf,  cheongsam,  dolls and much more.
Price:  about 200RMB per person.
How to get there:  Several minutes away from Metro Line 9, Dapuqiao Road Station
Address:  Lane 210, Tai Kang Road, Luwan District. 地址:田子坊, 泰康路210弄, 近思南路
Map:

Also, see our French Concession map and our updated page on Tianzifang in our attractions section.