South Bund Soft-Spinning Material Market (Fabric Market)
Most people who come to Shanghai will recommend the South Bund Spinning Material Market as a must-visit place. There you can choose a variety of fabrics and then work with a tailor to customise the clothes you want. Because production takes time, it's often best to make this market the first place to visit during your trip.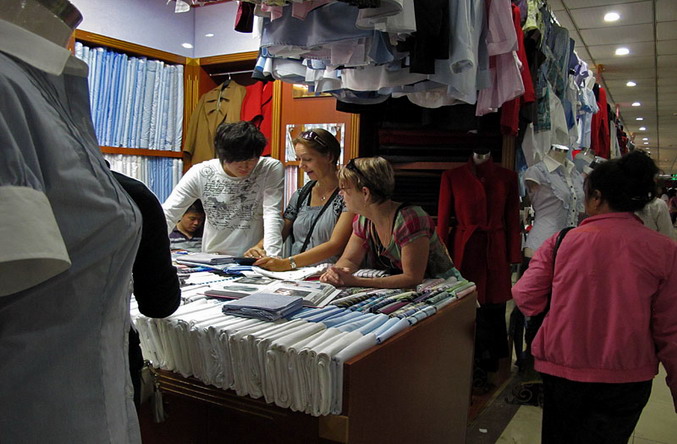 As people in fashion industry always say, French design, British fabric, Shanghai workmanship. Once upon a time, the "Shanghai tailor" was very popular in the fashion industry. If you are interested in having tailor-made shirts, suit, dress, pants, or even a costume, then the Shanghai Fabric Market is your first choice destination.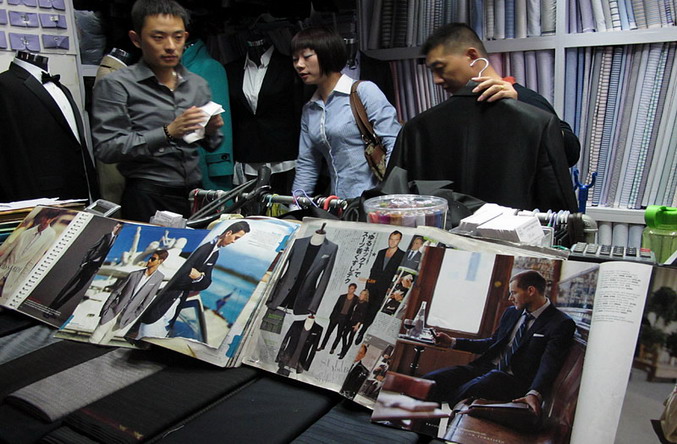 Once you enter the market, you can see almost all the shops are using several languages to write their billboards as 80%  of the customers are foreigners. "Tailor" is the most prominent feature, not only satisfying Chinese and foreigner's requirement for tailored fit clothes, but also bringing them unique clothing characteristics.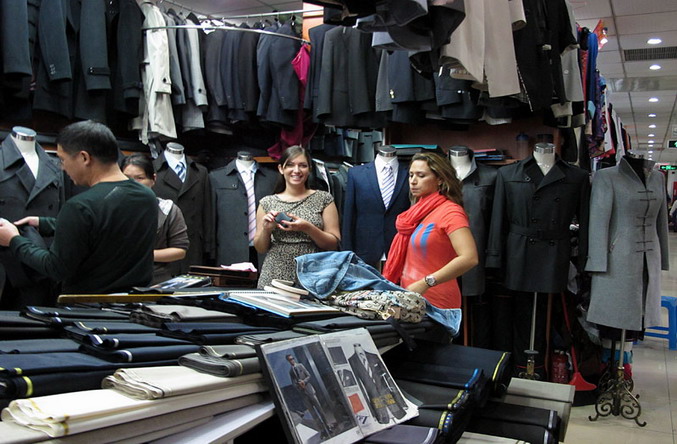 Tailor-made clothing in a foreign country is very expensive, but spending very little money here will be able to get a perfect fit for much less. For this reason, many visitors from abroad keep coming here.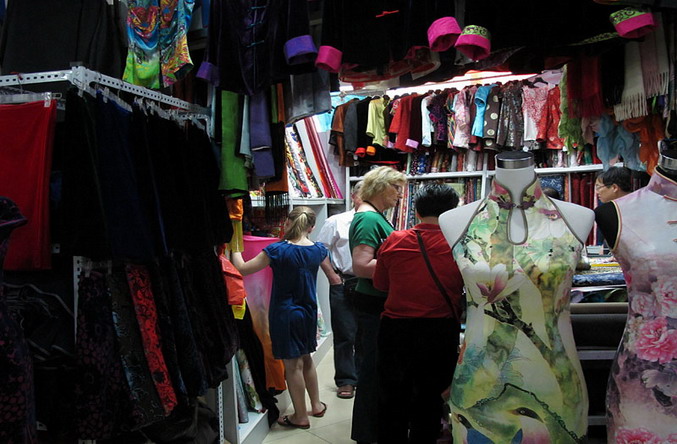 What can you get there:  fabrics, textiles,  and tailor-made clothing.
Price:  about 677 RMB per person.
Website:  no official website.
How to get there:  Lu Jia Bang Road Station on Metro Line 8 and take a short taxi ride to the fabric market.
Address:  No. 399, Lu Jia Bang Road, Huangpu District.   地址: 南外滩轻纺面料市场 – 黄浦区陆家浜路399号
Map: