Shanghai Pacific Department Xuhui Store
Located on the famous Xujiahui business district, Shanghai Pacific Department Xuhui Store is one of the most prosperous business centre in Shanghai.
Shanghai Pacific Department Xuhui Store is a shopping, leisure, dining, and entertainment in one of the diversified major shopping mall, possessing of 9-storey retail podium and total construction area of 30000 square meters.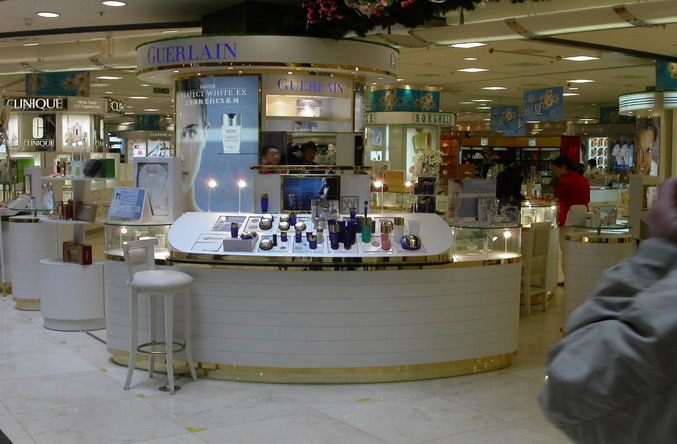 The mall has a three-dimensional traffic extending in all directions, so it draws lots of customers. The 1st floor sells cosmetics and fashion boutique, including big-name brands such as Folli Follie, Aupres, Bobbi Brown, Lancome, Estee Lauder, Clinique, Shiseido, Chanel, Shu Uemura, Ipsa, Dior, Anna Sui, Loreal, L'Occtiane, Clarins, Fancl, Laneige, SK-II, Gucci, Boss, Pura Bianca, Belle, AS and much more.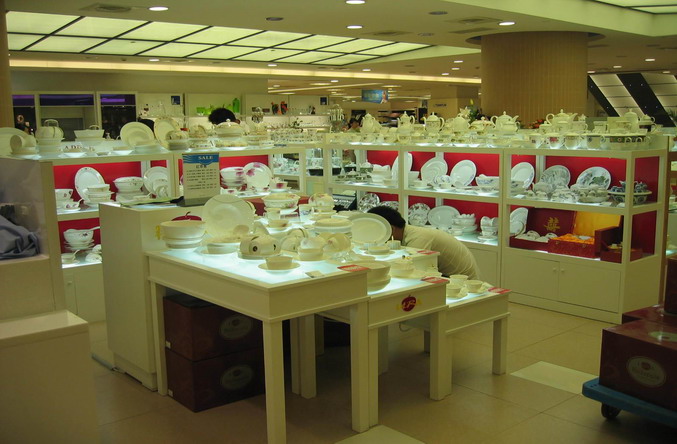 The 2nd-5th sell women's fashion, including Only, Levi's, Anna Sui, Aqua, Esprit, Guess, Olive Des Olive, Casio, Emely, Caroline, Laicarfore, Ferti, Elle, Chaber, Vero Moda, Lofon, etc.The 5th is for men's fashion, selling Jeep, Playboy, Ecco, Lampo, Camel, Lecoq Golf and the next floor is for sports, providing some famous brands, such as Nike, Adidas, Mark Fairwhale, Kappa, Charles River and LEE. The 7th is for household appliances and 8th for children toys.
When you are getting a little bit tired and hungry, go to the B1, where you can find Yamazaki, KFC, and famous Singapore meat shop  Bee Cheng Hiang. Besides, you can get foreign currency exchange service conveniently in the service desk of 1F.
What can you get there:  cosmetics, jewelry, fashion clothes, watches, spa, electronic goods and much more.
Price:  about 900 RMB per person.
Website:  www.pacific-shanghai.com.cn
How to get there:  Xujiahui Station on metro line 1, 9 or 11
Address:  No. 932 Hengshan Road, Xuhui District. 地址:徐汇区衡山路932号
Map: