Golden Eagle Shopping Mall (Jinying International Shopping Square)
Located at the heart of Shanghai's luxury retail area, Golden Eagle Square is notable for its gathering of international big-name luxury brands and top-level commercial buildings, representing one of the most fashionable shopping malls in Shanghai.
Within only few minutes' walk to Citic Square and Westgate Mall, Golden Eagle Square is the perfect complement to the already thriving shopping scene.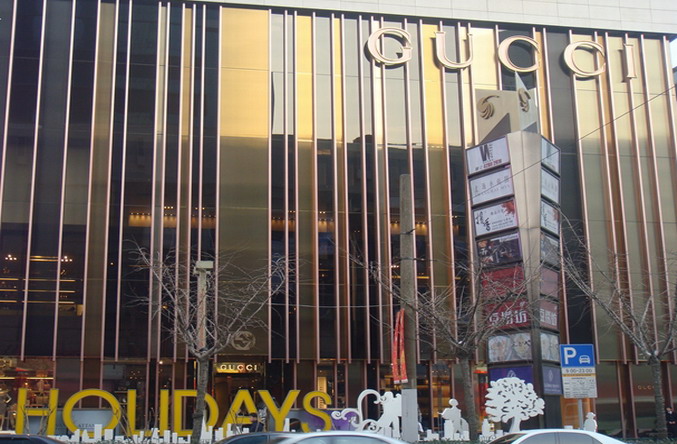 Possessing of totaling 40,000 square meters of retail space, It can be called a wonderful place for shopping. 1st-2nd floor sell internationally big-name luxury brands, including a Gucci flagship store of almost 2,000 square meters, Bottega Veneta, Y-3 and See by Chloé. 3th-5th floor provide a wide selection of fashionable women's and men's merchandise, with special salons dedicated to ladies' shoes, intimate apparel, and accessories.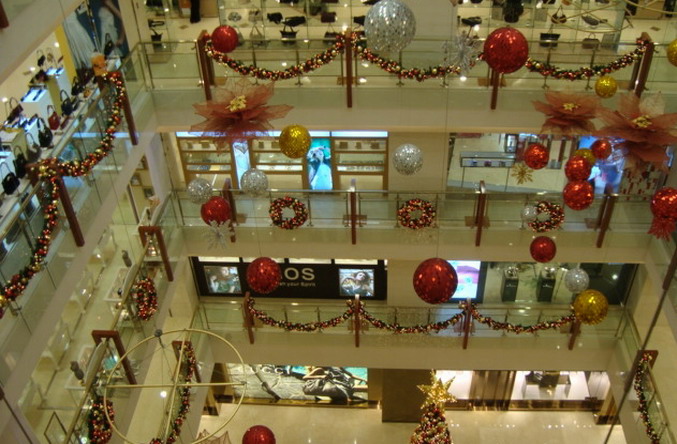 6th-8th cater to lifestyle needs from dining to beauty to fitness. The restaurants are ranging wide, including Debauve&Gallais, City Deli, Shanghai Spring, Absolute H.K Restaurant, Do Lar Shop, Starbucks Coffee and much more. The 6th floor also houses Shanghai Golden Eagle Square's customer service facilities. The 9th floor, the top floor set under a glass rotunda, is a multi-functional space of 1,312 square meters, including an exclusive VIP LOUNGE complete with dressing- and make-up rooms, a spacious exhibition hall, and the perfect environment for private events.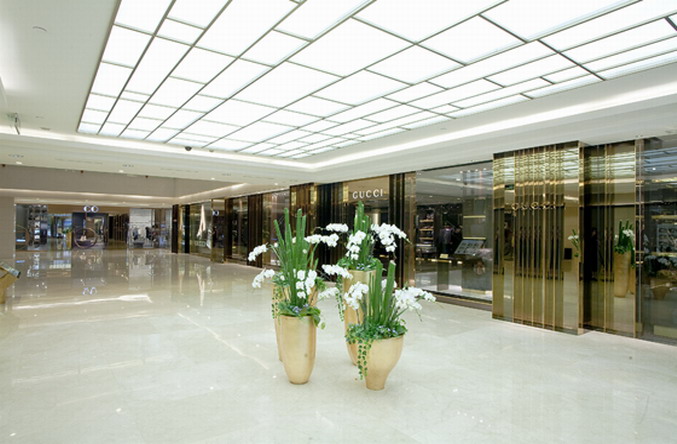 "With luxury, with life", the Plaza can provide an elegantly chic shopping experience in Shanghai for you. Besides, There are always some discount sales activities, especially for Gucci. If you are a Gucci fan, you can't miss here.
What can you get there: cosmetics, jewelry, fashion clothes, watches, spa, electronic goods and much more.
Price: retail price
How to get there: Nanjing West Road Station on Metro line 2
Address: No. 278, Shanxi North Road, Jing'an District. 地址:金鹰国际购物中心 – 静安区陕西北路278号
Map: