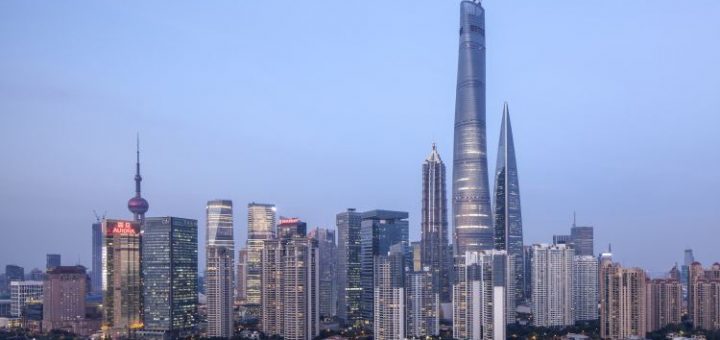 Shanghai Tower, a super high-rise landmark skyscraper in Lujiazui, Pudong New Area, Shanghai. It's 128 stories, the total height of 632 meters, the structural height of 580 meters making it the tallest building in China and the third tallest in the world. It's located beside the Shanghai World Financial Center (492 m) and Jin Mao Tower (420.5 m) and a short distance from the Oriental Pearl Radio & TV Tower (468 m).
Construction on the mega-skyscraper began on November 29, 2008 and officially completed on March 12, 2016. On April 26, 2017, the 118th floor of the Shanghai Center was open to the public as the observation deck.
The building is technically the tallest building in terms of useable floor space whilst the Burj Kalifa (828 m) and Tokyo Skytree (634 m) are only architecturally taller. It holds other records for having the world's highest observation deck and world's fastest elevators.
It has also been described as the greenest super-high rise on earth, featuring its own rainwater catchment system which is recycled for use in the building, it also recycles wastewater. It also features 200 wind turbines that contribute to the building's power needs, a geothermal heating and cooling system, plus specially designed double layer glass facade and inner tube outer tube construction design to reduce the need for internal cooling.
More than just an office building, the tower has nine 'districts' each having their own hall/lobby and atrium with retail and dining. District 1 will be the retail area, district 2 to  6 will be the office area, the hotel and viewing platform is located in the 7th to 9th district.
The Shanghai Tower Mall features stores and restaurants such as Starbucks, Pacific Coffee, PH+, Fatburger, Le Xin Huang Chao, Mei Zhou Dong Po, The Festival, Luxin Spa, Dailyfresh, Bailin Restaurant, Xiang Ge Li lai, Uji matcha, Allemaison, Wode, Food Republic, Nio, Zui Hui Huang, Jade Garden and Jing Pu Hui.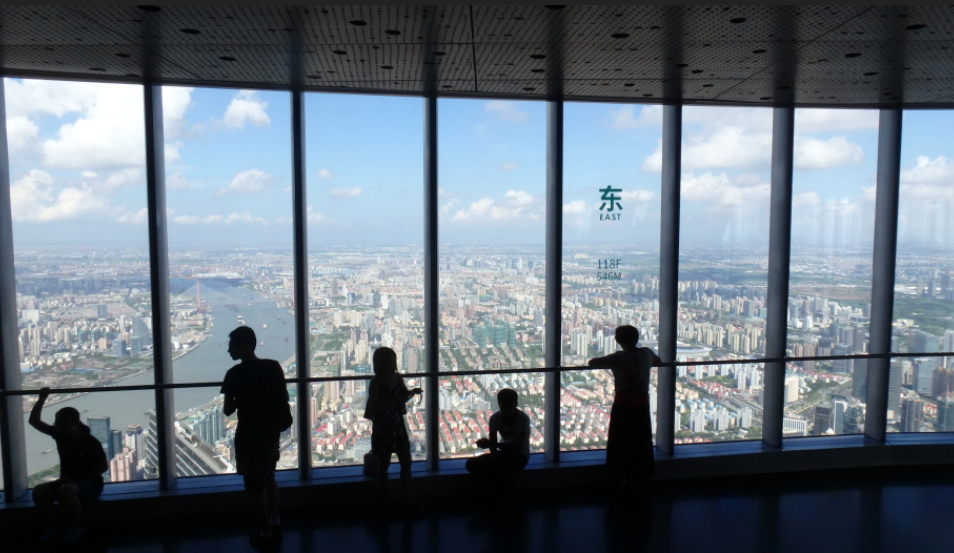 Main attractions of Shanghai Tower
Note: the tower is still in stages of opening.
Level 125/126 Shanghai Eye & Top 632 – Exhibition, Observation Decks & Tower Damper display
Level 118/119 Observation Decks – 360-degree views, cafe on level 119 – Ticket cost: 180 CNY Open from 9am – 9 pm daily includes an exhibition on the building and skyscraper construction.
Level 101-115 Worlds Highest Hotel and Swimming Pool at J-Hotel (not yet open)
Level 37 Guan Fu Museum housing artifacts, antiques, and sculptures – Ticket cost: 100 CNY. Bakou Art Centre. Ming Dynasty era Chinese Sky Garden.
Levels 22, 37, 52 and 68 Transfer floors that will feature Sky Lobbies containing Sky Gardens and leisure facilities such as gym/restaurants/boutique shops (still in stages of opening)
Level B2 to Level 4 Shanghai Tower Mall – located in the Podium Building where visitors can enjoy shopping, restaurants, and leisure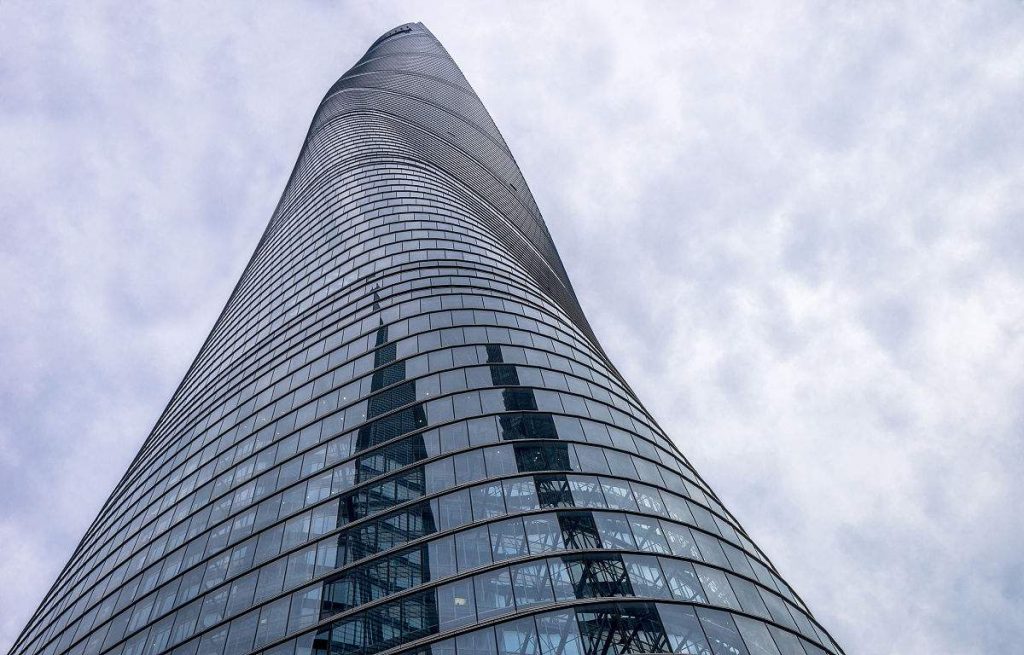 Hotels near Shanghai Tower
See here for my list of the top 15 hotels near the Shanghai Tower, Pudong
Getting There
Take metro line 2 to Lujiazui Station. Take Exit 4 and walk  500 meters.
Address
Shanghai Tower -上海中心大厦 – 501 Yincheng Middle Rd, LuJiaZui, Pudong New Area, Shanghai – http://www.shanghaitower.com