Hongyi Plaza
Located in the prosperous commercial city center, near the eastern end of the Nanjing Road Pedestrian Street,Hongyi Plaza is designed by the Kaili Sen Architects, possessing of total construction area of 63,453 square meters and 32-storey podium total with a total building height of 142 meters. Layer 1 to Layer 7 is the high-end fashion shopping mall and dining center, combining shopping, leisure, catering and personal service.
The Shopping Mall covers women's fashion clothes, sports & leisure, men's clothing, shoes, bags, accessories, jewelry, gifts. There are some very popular brands there, such as Ebase, Esprit, Bacca Bocca, EC BOICE Only, Vero Moda. There are many large international retail flagship stores here too, such as Lee, Adidas and Puma.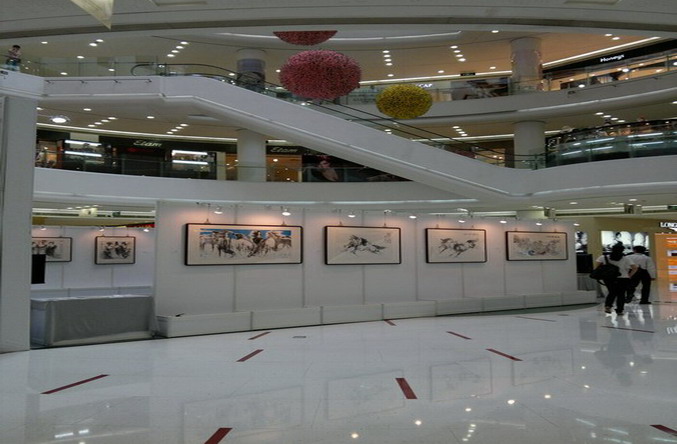 In Hongyi Plaza, you can not only have a pleasant shopping time but also enjoy all kinds of Chinese and Western cuisine, including Shanghai cuisine, Sichuan cuisine, seafood, Korean BBQ, ice cream shops, cafes and much more. There are also some very popular snacks, such as Small stuffed buns, Steamed buns, Fried plain bun, Bean paste cake, potsticker dumplings and wonton.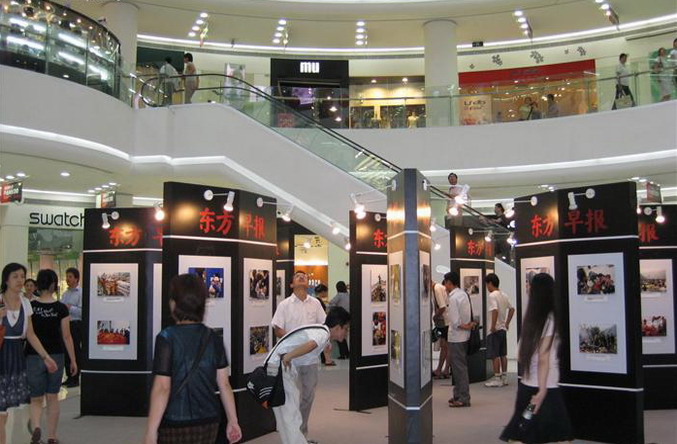 Besides, you can enjoy the beauty, hairdressing service to totally relax. With the first-class facilities, elegant environment making it an ideal place for gathering friends and family together, meeting all the shopping, dining and leisure needs
What can you get there: cosmetics, jewelry, fashion clothes, watches, spa, electronic goods and much more.
Price: retail price, about 1000 RMB per person.
Website: No official website.
How to get there: at Nanjing East Road Station on Metro Line 2
Address: No. 299, Nanjing East Road, Huangpu District. 地址:宏伊国际广场  – 黄浦区南京东路299号
Map:
See here for more info on shopping and what to see on Nanjing Road and where to stay.