Westgate Mall (Meilongzhen Plaza)
Like the name said, Westgate Mall is actually like a gate for western customers to learn more about Shanghai. Located on prosperous Nanjing West Road, Westgate Mall possesses of 11-storey retail podium. You can get an unparalleled shopping experience in its total 70,000 square meters shopping mall.
There are more than 120 shops and restaurants covering fashion, accessories, fine dining, beauty and entertainment. High-Class Shops all gather here, comprising international famous brands: Burberry, Anteprima, Etro, Versace, Cerruti 1881, Ermenegildo Zegna, a.testoni, Calvin Klein, Lacoste, Omnialo, Zippo and much more.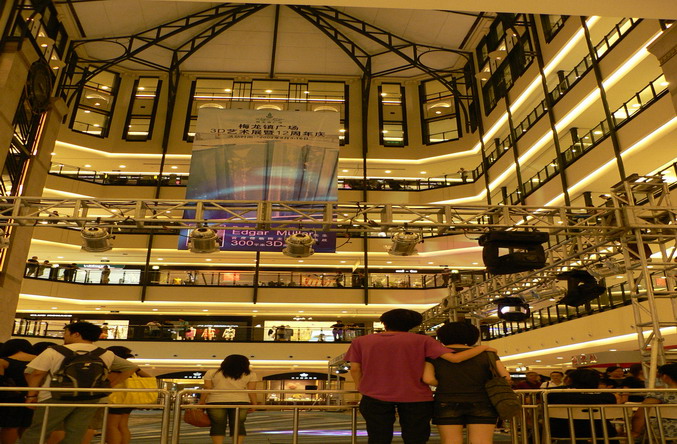 The restaurants here are awesome, there are western chains like Haagen-Daaz and Burger King. There is Japanese food kakatei, which is very popular nowadays. Along with several Chinese food restaurants and a high-level Jade Restaurant, hosted by famous chefs from Hong Kong. Whatever you like, there is a taste for you.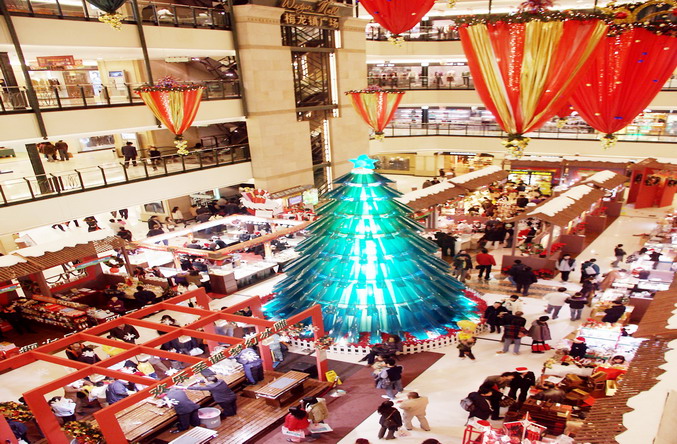 There is a Svenson Hair Care Center on 6th,  which is quite popular here as it's very effective with your hair problem, along with  Marie France Bodyline, Modern Beauty Salon, and Pure Spa. There is also car care shop named Carsone on the same floor.
What can you get there:  cosmetics, jewelry, fashion clothes, watches, spa, physical fitness service, electronic goods and much more.
Price:  about 1200 RMB per person.
Website:  www.westgatemall.com.cn
How to get there:  several minutes from Nanjing West Road Station Metro Line
Address:  1038 Nanjing West Road, Jing An District.  地址:梅龙镇广场 – 静安区南京西路1038号
Map:
For more, see my guide to shopping and attractions on Nanjing Road along with my picks for the top hotels along Nanjing Road.