Times Square Shanghai
You will regret not going to Times Square on a visit to Shanghai. It's one of the best shopping malls in Shanghai and located in the most prosperous place of Lujiazui Finance and Trade Zone, its total floor area reaches 51,000 square meters. Sleep tight before you go there cause you will wear yourself out in such a big shopping heaven.
With the target of marking noble and leading fashion, Times Square will support you elegant and comfortable shopping environment and high-end good, food and service. Actually, it is a place where the whole family can have fun, there are more than 10 restaurants and bars ranging from fast food chain of McDonald, the coffee chains of Starbucks, there is steak buffet, grill and Sichuan Cuisine. Also, there are two luxury restaurants where you can taste the authentic Shanghai cuisine.
For men, you can find more than 5 retailers to purchase your watch, including Rolex, Omega, and Tag Heuer. For women, things are even better, there are 40+ women fashion shops including Escada, Laurel, Iceberg, Verri, and Gucci. There are also five different health spas for you to relax.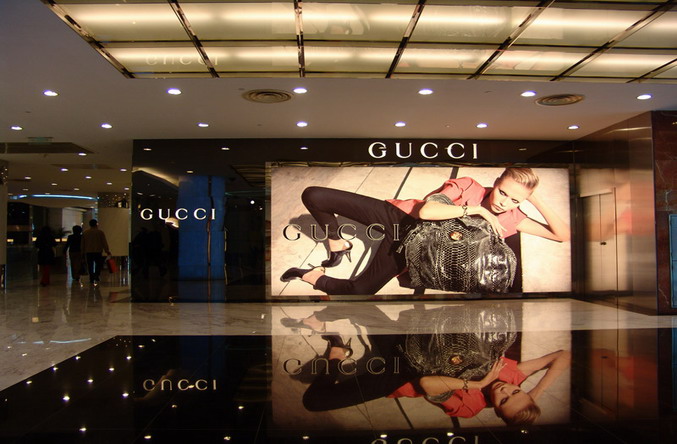 Times Square offers 10-stories in total. From 1 to 10, they are International Brands, Personal Care & Accessories, Ladies Wear, Elegant Formal Wear, Food Forum, Children's Education & Life Style Forum.
What can you get: clothing, accessories,  jewelry, furniture, electronic goods, cosmetics, watches, housewares, Asian arts and crafts and much more.
Price: retail shopping
Website: http://www.shtimessquare.com/
How to Get there: South Huang Pi Road Station (line 1) subway station Exit 3, walk along Pudong South Road for five minutes.
Address:  99 Huaihai Zhong Road, Shanghai. 地址:大上海时代广场 – 上海市淮海中路99号
Map: