Shanghai Centre Retail Plaza
Don's miss Shanghai Centre if you come to Shanghai, It's the first and largest-scale multifunction place and located in the heart of Jin An District. How multifunction is it? It includes 472 luxury apartments, 30000M commercial office space, three high-end retail plaza, Shanghai Centre Theatre, iconic exhibition in the atrium and a five-star luxury hotel-Portman Ritz-Carlton.
Mentioned shopping there, Shanghai Centre are full of goods, ranging from male and female fashion staff, jewelry, watch to the various types of imported food. There are over 15 restaurants, ranging from Chinese to Western, there's the coffee chain of Starbucks, there's buffets, Sichuan Cuisine and Shanghai Cuisine.You can surely enjoy your dinner there.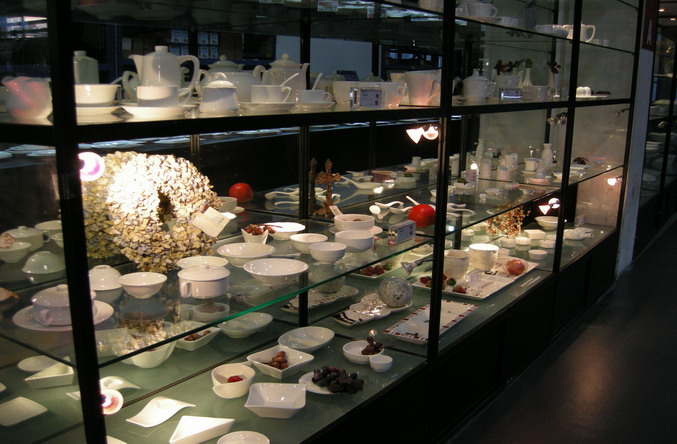 The big name luxury fashion retail stores are also stationed into the mall, you can find Salvatore Ferragamo, Tom Ford, Paul & Shark, Loro Piana, Stefano Ricci and Miumiu here.
International airline offices, banks, international supermarket and other personal services(post office, courier companies, box office, dry cleaners, photo processing shops and book stores)are very close so you can find any commodities you need here, and I think this will make your shopping more convenient and comfortable.
What can you get there: fashion clothes, jewelry, commercial office space, theatre, personal service.
Price: retail shopping
Website: www.shanghaicentre.com
How to get there: Take the Airport Line 2 and then walk 5 minutes from the Shanghai airport bus station to the destination OR Metro Line 2 Nanjing West Road Station.
Address: Num 1376, Nanjing West Road. 地址;南京西路1376号
Map:

[xmlparser feed="http://macaushopper.com/hc/list.php?lat=31.226922&long=121.452449&r=5&rat=4&lim=25″ limit="25″ display="hide"]