Sever Pu Road
Located on the the southeast of Zhabei District, Seven Pu Road is the largest wholesale apparel market of Shanghai, possessing a total length of 680 Meter including more than ten large-scale wholesale clothing market. Whether mentioned clothing wholesale, or retail, it's the most popular.
Seven Pu Road is referred to as 7P Road, partly because its Chinese pronunciation is similar to cheap, partly because it's really cheap shopping here, people who love it call it Cheap Road. It's shopping environment is not as elegant as other high-end shopping center of Shanghai, but its price is astonishing low and clothes' style is quite following the international trend. In this case, from morning to night, it's full of people doing business.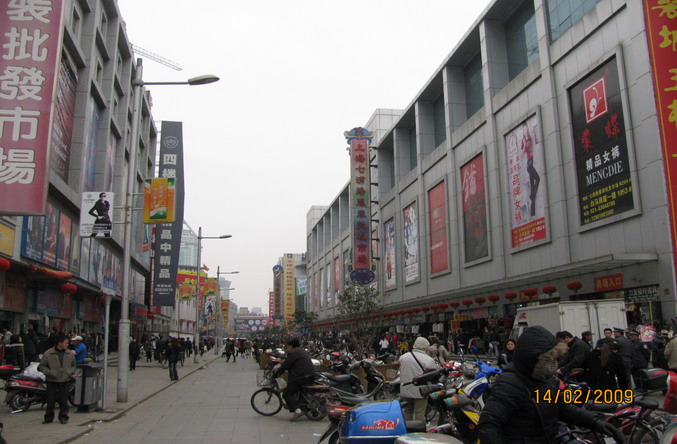 Here is completely different from the big shopping malls, more like a ocean of clothing, each booth has a number composed of English, Chinese and digit. There are two main building you must go shopping, one is named  New 7P, the other is called Prosperity.
Something you must know about 7P:
1. You must learn how to bargain so you can save lots of money.
2. If you have already made a discussed price about the clothes with the salesperson, then you must buy it or some rude salesperson may abuse you.
3. Don't pay the clothes before you check it carefully. If you find some quality issue with the clothes after payment, they probably won't return your money.
Stick to the advice, I'm sure you will have a good time there and get home lots of cheap clothes of good quality.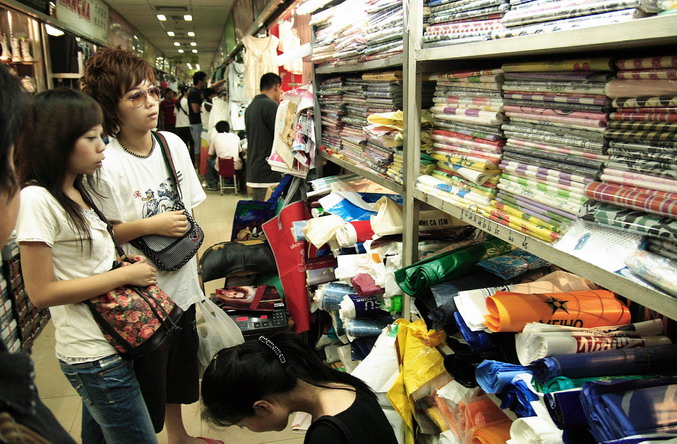 What can you get there:  fashion clothes, watches,  electronic goods, catering, and much more.
Price:  Wholesale price.
Website:  www.7p.com.cn
How to get there:  500 meters away from Metro Line 8,Qufu Road Station.
Address: Numb 303, 7 Pu Road, Zhabei District. 地址:闸北区七浦路303号
Map:

[xmlparser feed="http://macaushopper.com/hc/list.php?lat=31.245407&long=121.479837&r=5&rat=4&lim=25″ limit="25″ display="hide"]