Media Markt Shanghai Flagship Store
Media Markt supplies a one-stop shopping experience. There is hardly anything electrical that the retail store cannot offer. All kinds of consumer electronics, IT and entertainment products appealing to technology fans and laypersons alike.
—2013 Update: This store has now closed—-
The Shanghai store is a house of brands. A total area of about 13,000 square meters provides the perfect environment for presenting and explaining the exciting features of innovative products and new technologies. Customers will find an impressively wide range of international as well as domestic brands. Western brands like Apple, HP, Acer, Siemens, Bosch, Miele and Bose – to name just a few – are on display in attractive presentations. Asian brands such as Changhong and Hisense contribute to an exceptionally wide assortment. At Media Markt Shanghai the best of East and West come together.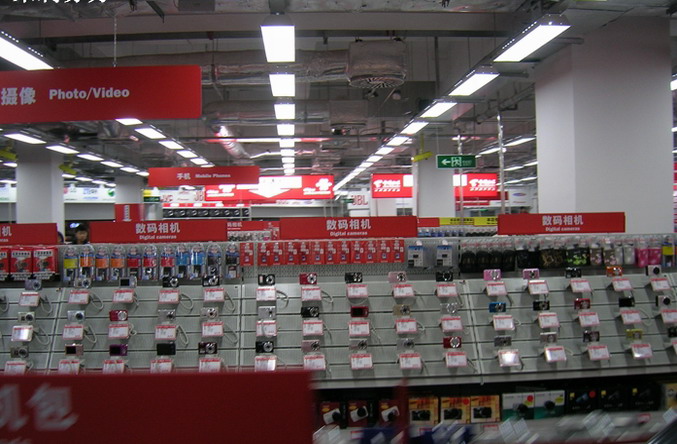 Media Markt is not just about buying electronics, but also about providing its customers with the opportunity to experience them. Further highlights of the store are its two TV departments, the modern hi-fi department, the relaxation area with massage armchairs and an area of 3,200 square meters for the presentation of household appliances. Easy-to-use computers for quick self-service photo printing and the download of music, games, ringtones and other mobile content are available as well. For a most convenient visit, the store also provides a fast checkout procedure as well as a comfortable café.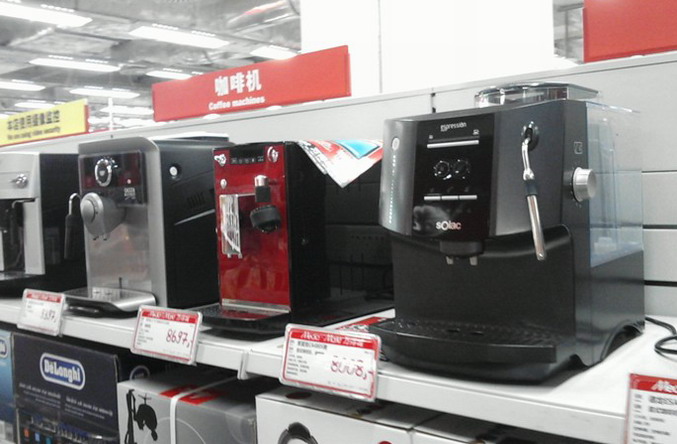 In addition to a wide range of in-house services at Media Markt, the store offers complimentary delivery as well as a full-fledged installation, setup and repair service. There is also computer support that includes repair, upgrade, cleaning and backup. Customers have the chance to return products in the event of dissatisfaction or quality problems within 14 days after purchase. Extended warranty is alsoavailable.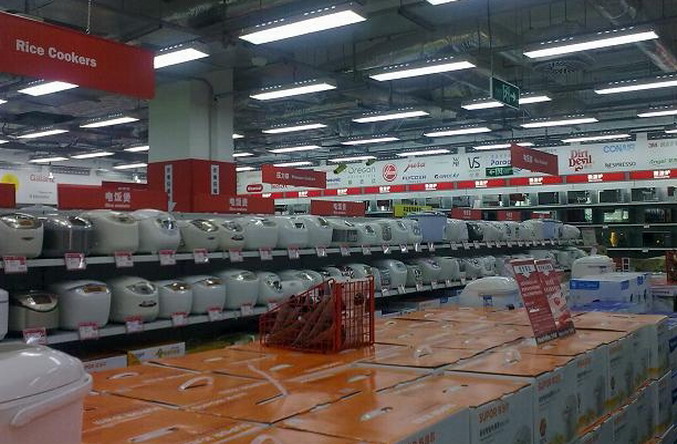 What can you get there:  all kinds of electronic goods .
Price:  about 1382 RMB per person.
Website:  www.mediamarkt.cn
How to get there:  Several minutes away from Metro Line 1, Shanxi South Road Station.
Address:  No. 527,Huaihai Zhong Road, Luwan District. 地址:卢湾区淮海中路527号
Map:

[xmlparser feed="http://macaushopper.com/hc/list.php?lat= 31.220777&long=121.469031r=5&rat=4&lim=25″ limit="25″ display="hide"]