Brilliance South Shopping Mall
As one of the best large-scale comprehensive shopping mall in Minghang District, South Shopping Mall can provide you fine dinner, fashion clothes, beauty service and entertainment which range from low-level to high-level, meeting the needs of all levels.
When you are hungry, there's Chinese and Western restaurants ranging from Haagen-Daaz, Pizza Hut to Taihu Lake Boat Dish, there is a big "Carrefour" supermarket inside the mall. For entertainment there's a movie cinema.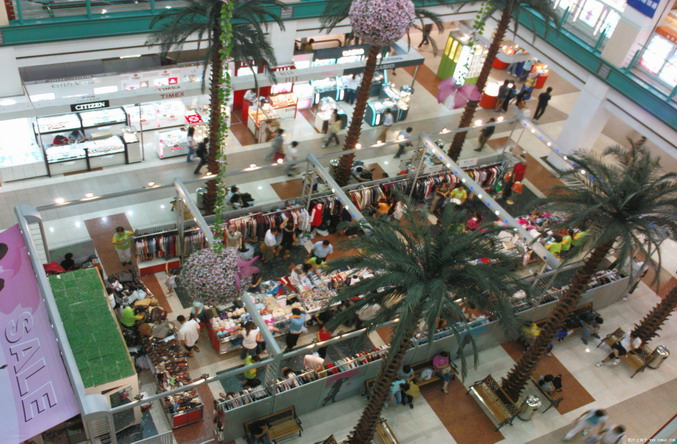 Currently the shopping center has two buildings,  the old one and the new one. The old one positioned as a mass consumer sites , possessing of 6-storey retail podium and total construction area of 100000 square meters and providing more than 130 stores covering fashion, merchandise, small appliances, communications equipment, sporting goods and other business items.
The new one possesse of 2-storey underground parking and 9-storey retail podium, including not only department stores as the main format, but also Haoledi, Jade Garden, centuries of friendship Studios. You can sing, enjoy exquisite Shanghai food and then see a movie, having all kinds of fun there. Some famous brands can be also found there, including Sephora, Only, Levis, Ochirly, Eland, Esprit, GXG etc. Besides, there is also Tom's World for the kids.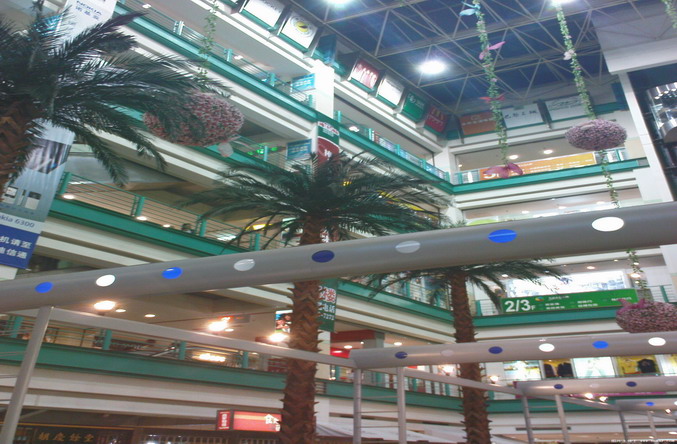 What can you get there: jewelry, fashion clothes, home appliances, spa, electronic goods, sporting goods and much more.
Price: about 1000 RMB per person.

How to get there:  Metro Line 1 (Xinzhuang direction) to Lianhua Road station, then walk 5 minutes to Humin Road.
Address: No. 7388 Humin Road, Minhang District. 地址:闵行区沪闵路7388号
Map: