Bailian Zhonghuan Commerce Plaza
Located near the Meichuan Road, Bailian Zhonghuan Commerce Plaza can be called the most famous shopping mall of the Putuo District.
It's a large-scale comprehensive shopping mall, containing supermarkets, fashion shops, amusement park, restaurants, cinema, and KTV.  The plaza has zones A, B, and C,  you can buy whatever you want there, you can sing with your friends, have dinner together and then go to see a movie, so it's easy for people to spent the whole day in the mall enjoying themselves.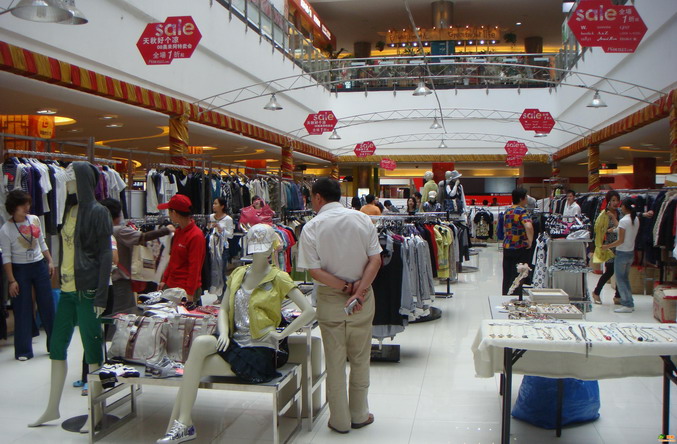 Gourmet is the biggest feature there. Firstly, Meichuan Road is a long gourmet road, including western restaurants, ranging from the grill, cafe, bakery, ice cream shops to dessert and Chinese food restaurants. Besides, the Food Court in B1 of the plaza is quite good, where you can find a variety of snacks, like milk tea, ice cream, candied fruit, grasping cake, fresh fruit juice. Should especially mention the featured Chinese snacks, including small steamed bun, bean curd jelly, fried dumplings, spring rolls, sticky rice pumkin cakes. All these are quite cheap and delicious.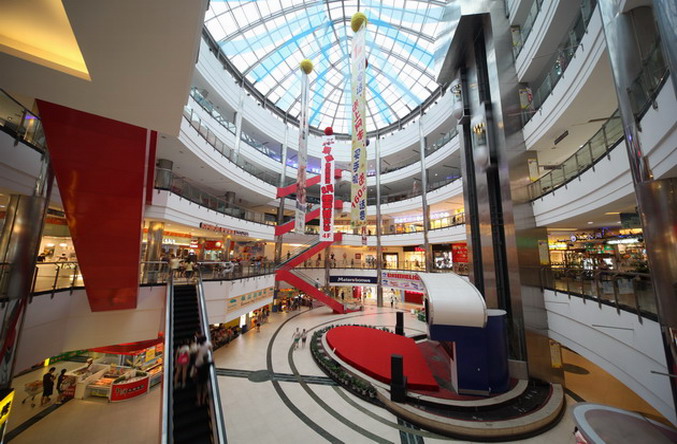 There are also some good brands here, including Lacoste, Nautica, Levi's, Chow Tai Fook, Esprit, Only, Bellvilles, Dunnu, Giaro, Jack&Jones, Canudilo, etc.  There is a Ting Fei indoor karting club in Zoom C, which is the largest karting club in Shanghai, possessing a total area of 4000 square meters. With all imported 110CC-type racing, racing fans can greatly satisfy the desire to conquer the track. Besides, there is a billiards club in Zoom A.
Next door you will find Decathlon, B&Q and a large Metro store where you can buy many western grocery lines and even buy in bulk.
What can you get there: jewelry, fashion clothes, home appliances, electronic goods, sporting goods, karting club, KTV, billiards club and much more.
Price: about 500 RMB per person.

How to get there:   No Metro line nearby, take bus 807、827、947 to the Zhenguang Road Station.
Address: No. 1288 Zhenguang Road, Putuo District. 地址:上海百联中环购物广场 – 普陀区真光路1288号
Map: