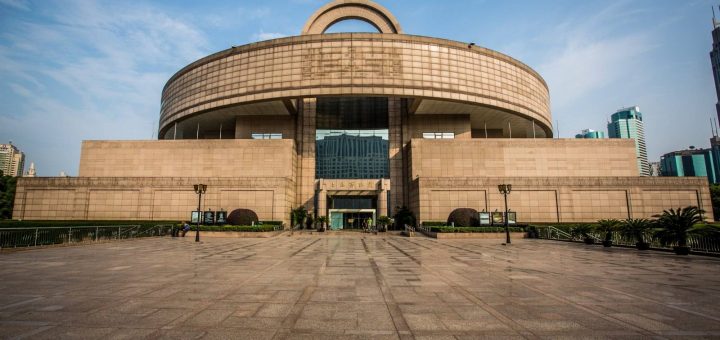 At Shanghai Museum you can explore five thousand years of Chinese history. The museum has more than 120,000 pieces of important national cultural relics and is one of the city's top tourist attractions. It includes artifacts from the Bronze age, to the early Yuan Dynasty porcelain painting, calligraphy and much more.
Shanghai Museum exhibition space covers an area of nearly 40,000 square meters with eleven galleries.
The permanent galleries are:
Gallery of Ancient Chinese Bronze
Gallery of Ancient Chinese Sculpture
Gallery of Ancient Chinese Ceramics
Gallery of Ancient Chinese Jades
Gallery of Ancient Chinese Paintings
Gallery of Ancient Chinese Calligraphy
Gallery of Ancient Chinese Seals
Gallery of Ancient Chinese Numismatics
Gallery of Chinese furniture in Ming and Qing dynasties
Gallery of Arts and Crafts by Chinese Minorities
There are also three galleries set aside for special exhibitions. Even if you are not into history, or even Chinese culture, trust me, it will engage you. It's a must visit in my eyes, especially considering that there's the possibility of free entry. As far as how long to spend here, 1 to 2 hours should be plenty.
The museum boasts a world-class bronze, calligraphy and porcelain collection. This includes artifacts from the Shang and Zhou dynasties that are about 3,500 years old, including three-legged bronze tripod, bowls and other household utensils. There are several highly detailed displays that get you engaged with a deeper side of the Chinese story.
The museum has a perfect location, near to Nanjing Road, Peoples' Square and a short walk from the metro station.
Opening Hours: 9:00 to 17:00 (last entry at 16:00)
Ticket Cost: Everyday the museum offers free tickets. Some exhibitions are charged separately.
Address: 201 Renmin Ave, RenMin GuangChang, Huangpu Qu – 上海博物馆, 人民大道201号, 近黄陂北路
Getting There: Take Metro Line 1, Line 2, Line 8 and get off at People's Square Station. Exit 1 and walk south.
Website: http://www.shanghaimuseum.net/en/